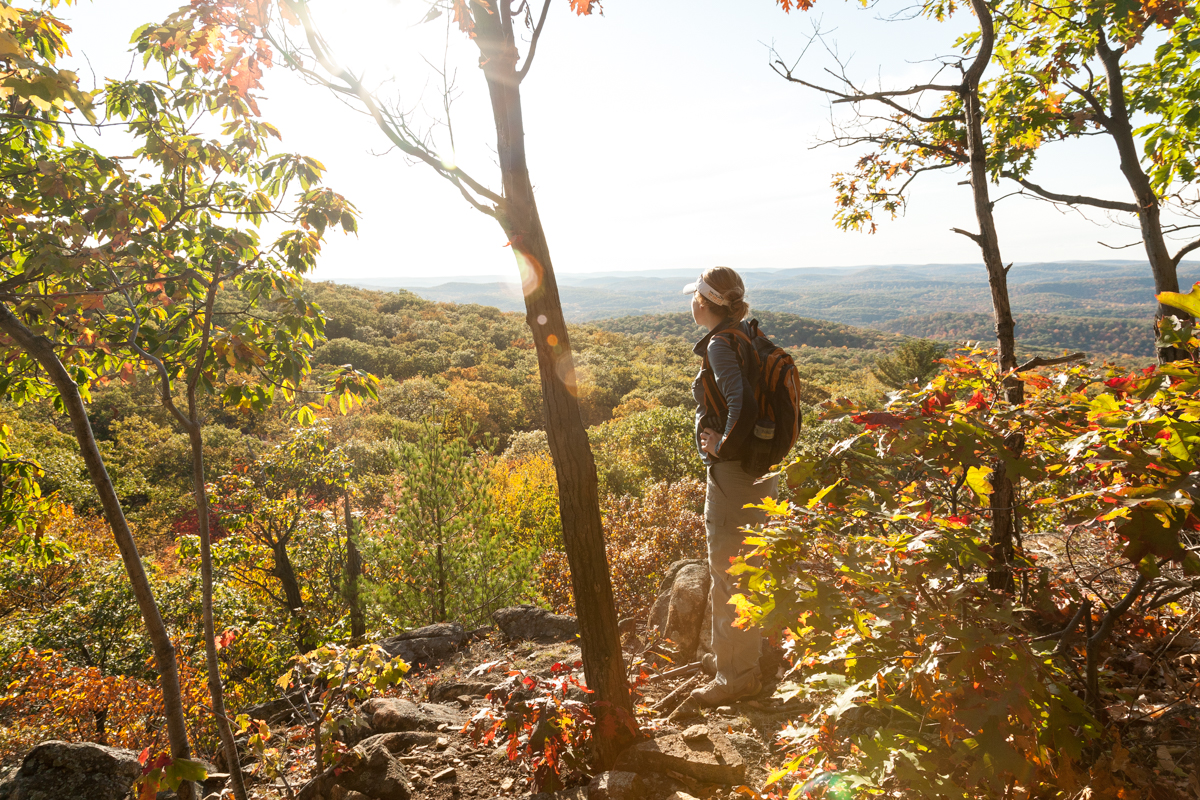 Harriman State Park, Tuxedo, New York
GIRL GOTTA HIKE PUBLIC TRANSIT SERIES #6
The Girl Gotta Hike Public Transit Series is a free, once-monthly guided hike that is easily accessed by train or by bus from NYC. Get out of the city and into the woods without needing a car!
Where: Tuxedo, NY
When: Saturday, November 3rd, 9 AM (to meet @ Penn Station)
Distance: 7.25 miles
Rating: Moderate with some tricky sections
Estimated Hiking Time: 6 hours (including breaks)
Cost: Free to hike; $22.50 round-trip on NJ Transit from Penn Station; carpooling also encouraged
Hike Description:
The rolling hills in the southwest corner of Harriman State Park are rich with history leading back to the Revolutionary War and the precolonial era. On this hike we'll explore the hideout of a gang of 18th century thieves, visit the ruins of a Dutch Doctor's homestead and an early 1800's iron mine shaft. Throughout the hike we'll be enjoying scenic views across the hills and climb a rock feature aptly named "Almost Perpendicular." Time permitting we can warm up at a local cafe before returning to NYC.
Hike is limited to 15 participants. Please sign up below. Girl Gotta Hike is a women's group. While we appreciate all encouraging and supportive souls as friends and partners, this hike is just for the ladies.
Transportation details: We'll be taking the 9:14AM New Jersey Transit Train out of Penn Station and will have you back in Manhattan by early evening. If you will be arriving by carpool, please let me know. **FYI, the Short Line Bus also stops in Tuxedo if that fits your transportation needs better.
Bad Weather Policy: Most hikes will go on rain or shine. However, in the case of extreme weather such as lightning or high winds, I promise to keep you safe and re-schedule the hike for a later date.
Additional questions? Email me at melissa@girlgottahike.com