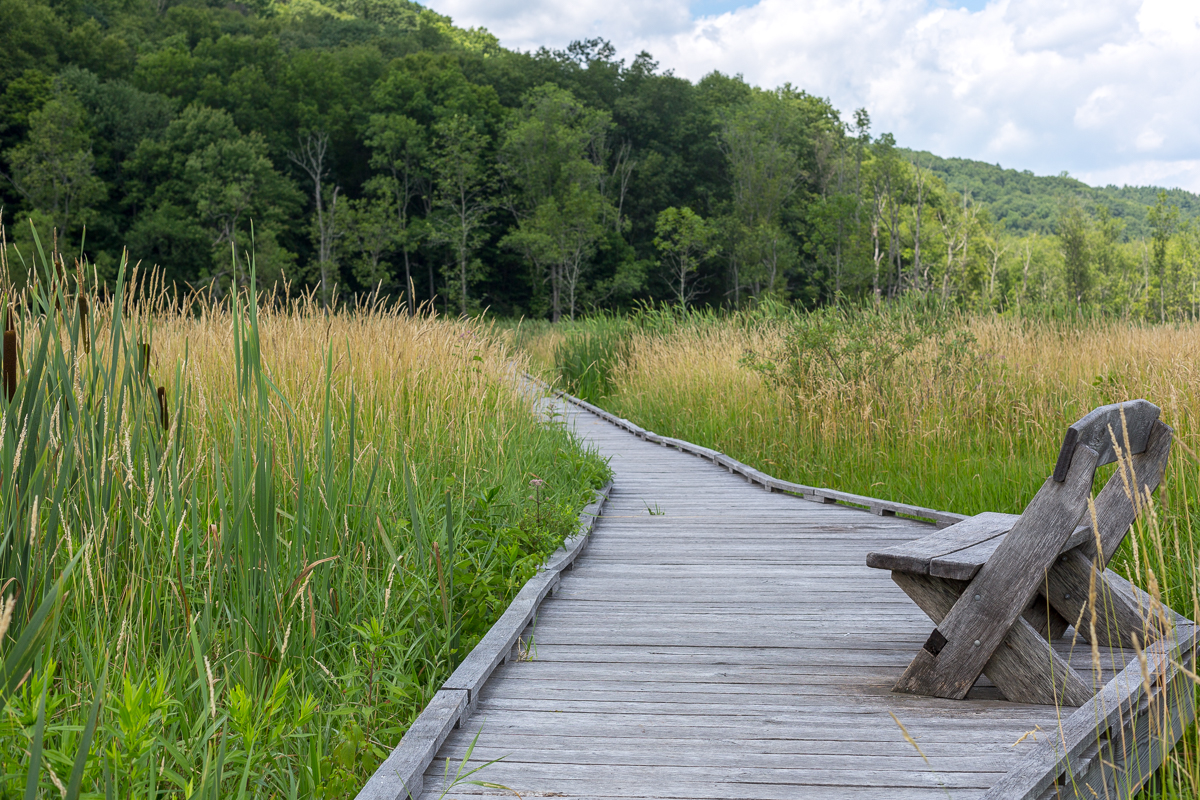 The Appalachian Trail, Pawling, New York
Girl Gotta Hike Public Transit Series #3
The Girl Gotta Hike Public Transit Series is a free, once-monthly guided hike that is easily accessed by train or by bus from NYC. Get out of the city and into the woods without having to drive!
It's the people's choice this month - dayhike or overnight? You decide!
Hike Description:  This month we head up to Pawling, New York where the Appalachain Trail has it's very own stop on the Metro-North Railroad! And I'm gonna let you decide if you want to go out for a dayhike or stay out for an overnight. The Harlem Valley section of the Appalachian Trail has so much to offer - a lovely boardwalk over a freshwater swamp, panoramic views of neighboring Litchfield County and features a massive 300-year old oak tree! There's plenty to see during an afternoon stroll, or spend the night and catch some stars.
Where:  Pawling, NY
When:  Saturday, August 18th, 9:00AM
Distance: 6 - 11 miles; 6 for the dayhike, up to 11 for the overnight campout
Rating:  Mostly moderate with some strenuous sections
Estimated Hiking Time:  5 hours to 24+ hours - your choice! 5 for the dayhikers, longer for the overnighters
Cost:  Free to hike; $33.50 round-trip on Metro-North Harlem Line
Hike is limited to 15 participants; camping to 8. Deadline to sign up for camping is August 15th. I'll provide all participants with suggested gear lists for dayhiking and for overnights as well as address additional questions once sign up is complete.
Girl Gotta Hike is a women's group. While we appreciate all encouraging and supportive souls as friends and partners, this hike is just for the ladies.
Transportation details:  Final arrangements t.b.d. once participant count is in. But the basics are that we'll be departing Grand Central on the 9:10 AM Metro-North train via the Harlem Line to the Appalachain Trail stop on Saturday, August 18th. We'll either come back (or send you home) that same afternoon. If you choose to camp, we'll be returning on Sunday the 19th.
Bad Weather Policy:  Most hikes will go on rain or shine. However, in the case of extreme weather such as lightning or high winds, I promise to keep you safe and re-schedule the hike for a later date.
Additional questions? Email me at melissa@girlgottahike.com