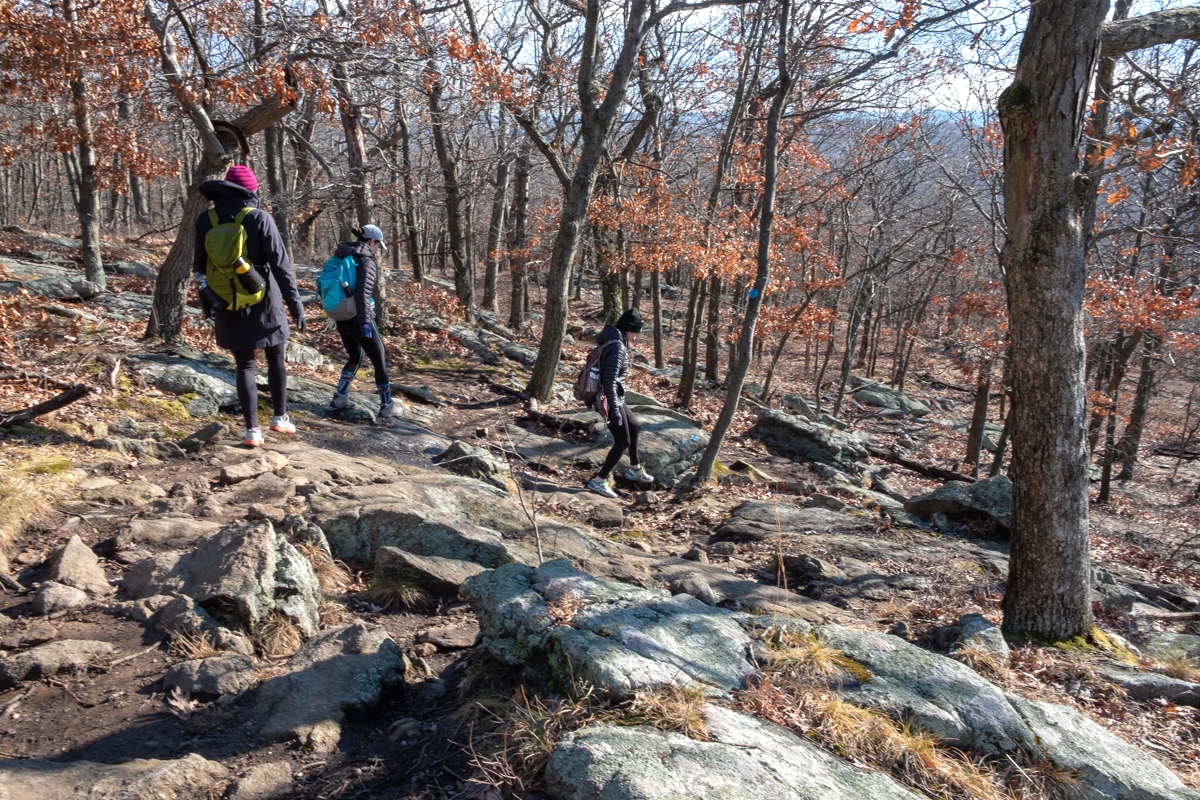 Mount Taurus (aka Bull Hill), Cold Spring, NY
A *BONUS* GIRL GOTTA HIKE PUBLIC TRANSIT SERIES
Hey there friends and future hikers — want to hit the trail this winter but don't know if you have the right footwear for the cold? Worry no more! I'm honored to be teaming up with Merrell Shoes to lead an extra Public Transit Series hike this January, and guess what?! They're bringing along some boots for you to try!
Where: Cold Spring, NY
When: Saturday, January 26th, 7:30 AM (to meet @ Grand Central)
Distance: 6.5 miles
Rating: Moderate (with a few big ups)
Estimated Hiking Time: 4-5 hours (including breaks)
Cost: Free to hike; $29.00 round-trip on Metro-North Railroad from Grand Central Terminal **please see transportation details below**
Hike Description:
For this 6.5 mile loop hike, we'll start and end from the lovely and historic Cold Spring Metro-North Station, climbing quickly to rise above town and enjoy those sweet Hudson Highlands views. After summiting Mt. Taurus (aka Bull Hill), we'll loop around the backside of the mountain and explore some old ruins of the Cornish Estate before meandering along a stream and taking the flat route back into town. We can celebrate and warm up post-hike with your favorite kind of brew (beer or coffee) in cutie-old-town Cold Spring before catching the train back to the city. Sound like fun?! Sign up and come along!
For this hike we're raising the cap to 20 participants. Please sign up below. Girl Gotta Hike is a women's group. While we appreciate all encouraging and supportive souls as friends and partners, this hike is just for the ladies.
Transportation details: We'll be taking the 7:45am Metro North Hudson Line train out of Grand Central to Cold Spring, NY and either the 2:16 or 3:14 back to Grand Central depending on if/how long we want to stay in town post-hike. I highly recommend using the MTA eTix app from your mobile device for ease of ticket purchase. Please arrive to Grand Central Terminal 15-20 minutes early so we can ride the train together.
Winter/Bad Weather Policy: I'll be checking on specific trail conditions the week of the hike, but please keep in mind that winter hiking can be cold and a bit slippery. The use of trekking poles and/or extra grip on your boots with something like yak tracks is highly recommended. Also be sure to wear enough layers to keep you and your toes toasty!
Most hikes will go on rain, snow or shine. However, in the case of extreme weather such as blizzards, lightning or high winds, I promise to keep you safe and re-schedule the hike for a later date.
Additional questions? Email me at melissa@girlgottahike.com