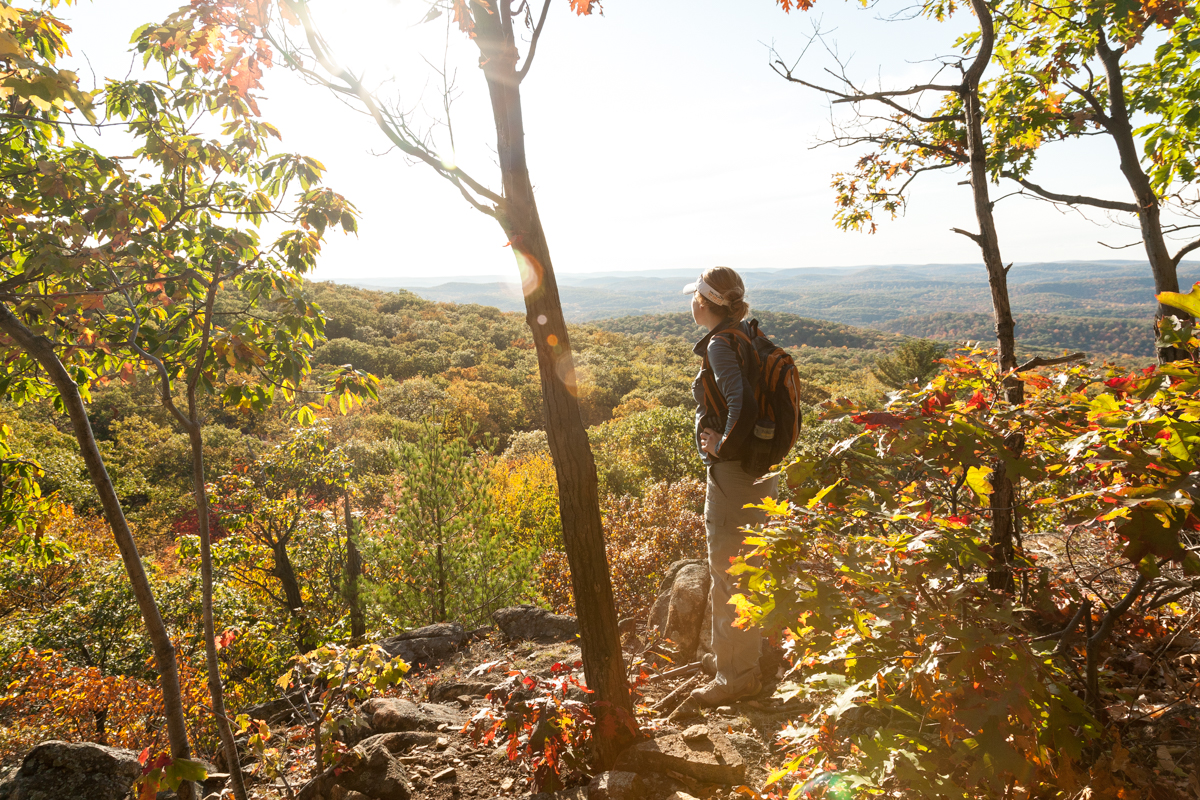 PUBLIC TRANSIT SERIES #17
Harriman State Park,Tuxedo, New York
GIRL GOTTA HIKE PUBLIC TRANSIT SERIES #17
The Girl Gotta Hike Public Transit Series is a free, once-monthly guided hike that is easily accessed by train or by bus from NYC. Get out of the city and into the woods without needing a car!
Where: Tuxedo, NY
When: Sunday, October 6th, 9 AM (to meet @ Penn Station)
Distance: 7.55 mile point-to-point hike
Rating: Moderate with some tricky sections
Estimated Hiking Time: 5 hours (including breaks)
Cost: Free to hike; $28.00 on NJ Transit from/to Penn Station; carpooling would be tricky for this one since we won't be starting and ending at the same spot.
Hike Description:
Join us this early October for seven and a half miles of fall foliage fantabulousness in one of Girl Gotta Hike's favorite places — Harriman State Park! We'll enjoy sweet ridgeline views, visit spots rich in Revolutionary War lore, and scramble up a rock feature aptly coined "Almost Perpendicular," by our city-dwelling-outdoors-seeking predecessors, "The Fresh Air Club" in the 1920's. Imagine, even back then, folks needed to escape the city and head for the hills too! Time permitting we'll lean back and relax at local Seven Lakes Station Beer Garden and Taproom before catching the train back to the big city.
Hike is limited to 15 participants. Please sign up below. Girl Gotta Hike is a women's group. While we appreciate all encouraging and supportive souls as friends and partners, this hike is just for the ladies.
Transportation details: We'll be taking the 9:14AM New Jersey Transit Train out of Penn Station and will have you back in Manhattan by early evening. Please arrive early! More specific ticket info will be sent upon signup.
Bad Weather Policy: Most hikes will go on rain or shine. However, in the case of extreme weather such as lightning or high winds, I promise to keep you safe and re-schedule the hike for a later date.
Additional questions? Email me at melissa@girlgottahike.com